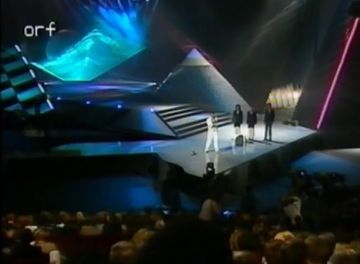 Winning the Eurovision Song Contest can usually mean something for an artist. It can turn them into a global superstar, or it can be a low point in their career. Nonetheless, winning one of the most prestigious music contests in the world is an achievement in itself.
People who have won in the past have often re-entered Eurovision to try and win it again, some coming very close to that goal. But in 1987 it took one gutsy Irish singer and a fantastic song to turn the Eurovision world on its heels. Time to meet the 1987 ESC champion and find out more about the song that catapulted him into the history books

Artist Bio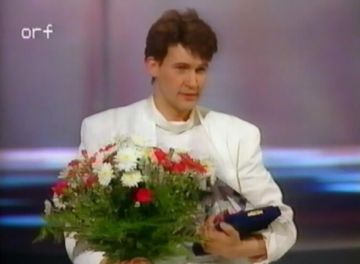 Johnny Logan (real name: Sean Sherrard) was born in Australia and moved back to Ireland with his family at the age of three. He composed his first song at 13 and took his first stab at Eurovision by entering the 1979 Irish national final.
When that proved unsuccessful, he tried again the following year by performing "What's Another Year", written by Shay Healy (who at the time was an employee for the Irish public broadcaster RTE). The song won the national final and went on to compete at the 1980 contest in The Hague, securing his first win. But the high of winning wouldn't last, as several attempts at matching its success resulted in several singles that did not do as well (it has been said that this was blamed on poor management and his own inexperience as an artist)
Over the next few years, he continued composing - a song written while waiting for a flight at Heathrow Airport called "Terminal 3" was performed by Linda Martin at the 1984 Eurovision contest in Luxembourg where she finished second. But Johnny still had something to prove, that his win in 1980 wasn't a fluke. He self-composed a song called "Hold Me Now" and entered it in the 1987 national final...subsequently winning (just before ESC'87, he became a full Irish citizen). The win in Brussels at ESC'87 secured his place in the history books as the only person to win the contest twice as a singer. He would add another victory in 1992 in Malmo, Sweden as the composer for Linda Martin's winning song "Why Me" (giving him the "Eurovision Triple Crown"). 2010 marked the 30-year anniversary of his first Eurovision victory, while 2012 marked the 25th and 20th anniversaries of his second and third victories respectively
Johnny continues to perform and compose while spending time with his wife and children in Ireland. To date, he has released 19 albums, 40 singles, and has also appeared in several musicals

The Song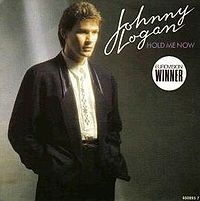 "Hold Me Now" is classified as a traditional Eurovision power ballad. It is sung from the point of view of a man whose lover is leaving him for someone else. He pleads with his love to "touch me the way you used to do" in a way that would leave him good memories of the time they had together. As the two prepare to part, he implores her to "fill this memory for the last time", and despite the sad nature of their breakup, he still has some optimism that though they are apart, they'll "always be together, forever in love".
After the Eurovision victory, the song enjoyed great success in parts of western Europe, reaching #2 on the British and Swedish charts. Two subsequent singles fared just as well, and this made Johnny decide to focus his career mainly in Europe. In 2005 to celebrate the Eurovision Song Contest's 50th anniversary, a special contest was held in Denmark to pick the greatest Eurovision song of all time and "Hold Me Now" was ranked #3 behind "Waterloo" and "Nel Blu Dipinto di Blu"

Impact
The song has made a huge impact on many people since the 1987 ESC victory. Fans of Dublin's Bohemian FC adopted "Hold Me Now" as their anthem and it is particularly sung at away games. It has been covered by many different artists, most notably a reggae version by Jamaican singer Tanya Stephens and a rap version by Belgian artist Kaye Styles called "Don't Cry" (in which Johnny himself performs the chorus of the song that he made famous) which became a summer hit in 2006 along with its B-side "I Like To Party" (which features a chorus sample of "What's Another Year"). In 2007, the song was also used in a Eurosaver menu campaign for McDonald's in which Johnny bursts into song in an effort to cheer up teens going through situations of angst

Other Noteworthy ESC Facts
Not only is Johnny in a class by himself as the first (and only) person to win Eurovision twice as a performer, he is one of five people who have composed two winners (1987, 1992). The other four in this elite group are Willy van Hemert (1957, 1959), Yves Dessca (1971, 1972), Rolf Lovland (1985, 1995) and Brendan Graham (1994, 1996). He performed a duet with 1982 winner Nicole for her 2001 album "Kaleidoskop", participated in the interval act at the 1993 contest in Millstreet and was also the spokesperson for the Irish voting results during the 2004 contest in Istanbul

Media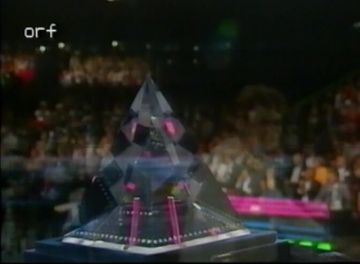 Click on the Eurovision 1987 trophy to see the encore of the winning song